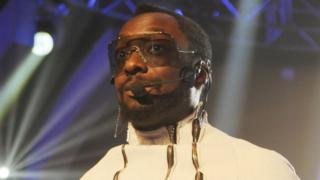 Picture caption

The Black Eyed Peas' will.i.am accuses a Qantas flight attendant of being racist

Musician will.i.am says a Qantas flight attendant was "racist" in direction of him throughout a flight from Brisbane to Sydney.
The Black Eyed Peas band's frontman tweeted that he was singled out when he missed a aircraft announcement to place his laptop computer away.
Qantas issued an announcement denying the allegation.
"There was a misunderstanding on board, which appears to have been exacerbated by will.i.am carrying noise cancelling headphones and never having the ability to hear directions from crew," a spokesman stated.
"We'll be following up with will.i.am and need him nicely for the remainder of the tour."
FlyBe: Racism claims denied by airline following viral video
will.i.am on sexism: 'Humanity has points'
Sharing his story along with his 12.eight million Twitter followers, will.i.am tweeted, "I am sorry to say me and my group have skilled the (sic) worse service resulting from a very aggressive flight attendant…"
"I do not need to imagine she [is] racist. However she has clearly aimed all her frustrations solely on the folks of color".
After the aircraft landed, the singer was met by police at Sydney airport on Saturday.
In subsequent tweets, he added: "I used to be intimidated by 5 police once I landed…for what?"
In his tweets, the star named the attendant concerned within the row and shared a picture of her and an Australian federal police officer.
A passenger who stated she was on board the flight backed the star's account.
However will.i.am was criticised by others for naming the Qantas worker to his followers. The singer would later tweet urging followers to not goal the lady.
Will.i.am is at the moment on tour in Australia.